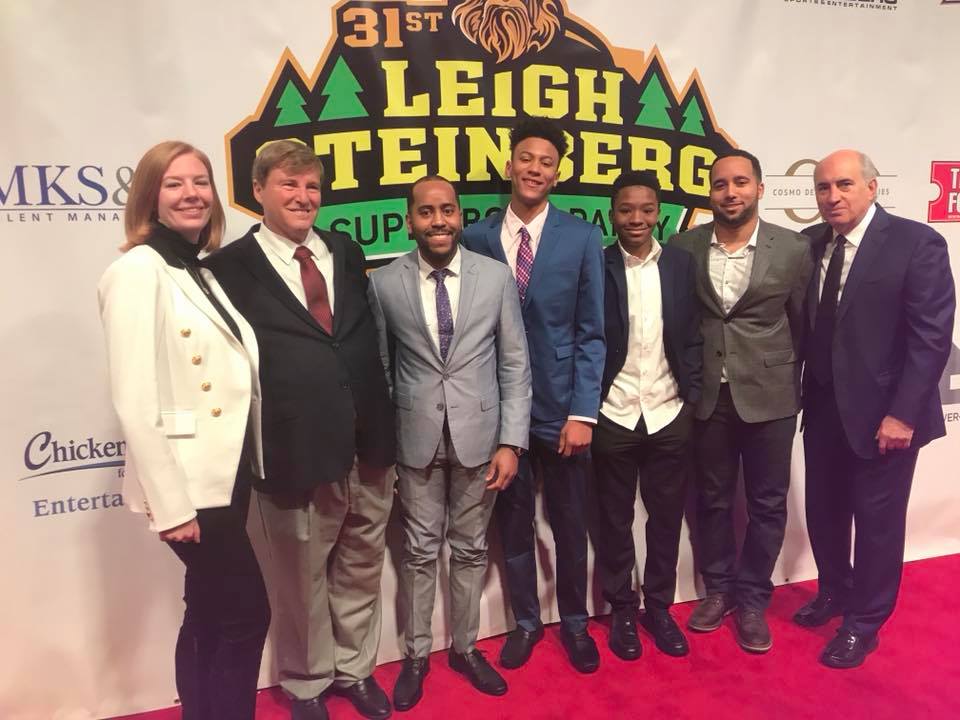 BIG BROTHERS BIG SISTERS JOIN CDC AT SUPER BOWL
Members from Big Brothers, Big Sisters of Minneapolis, along with their mentors, were guests of Cosmo DeNicola Companies at the 31st Annual Leigh Steinberg Super Bowl Party on Saturday February 3rd. Program Manager, Morgan DeNicola wanted to find a way for young men to experience Super Bowl weekend, since it was taking place in their hometown.
The guests were treated to star studded event with a red-carpet entrance and VIP treatment at the Steinberg-DeNicola Humanitarian Award ceremony.
"What an amazing party! I played the virtual reality game and almost literally ran into Patrick Mahomes. While waiting to get a caricature portrait drawn, I struck up a conversation with a young woman who shared with me her great experience as a Big Sister is Austin TX. She then
introduces me to her brother, Ronald Jones II, who was also waiting to get a caricature drawn. I never knew which celebrity or football player I was going to run into next," stated Brian Hissong.