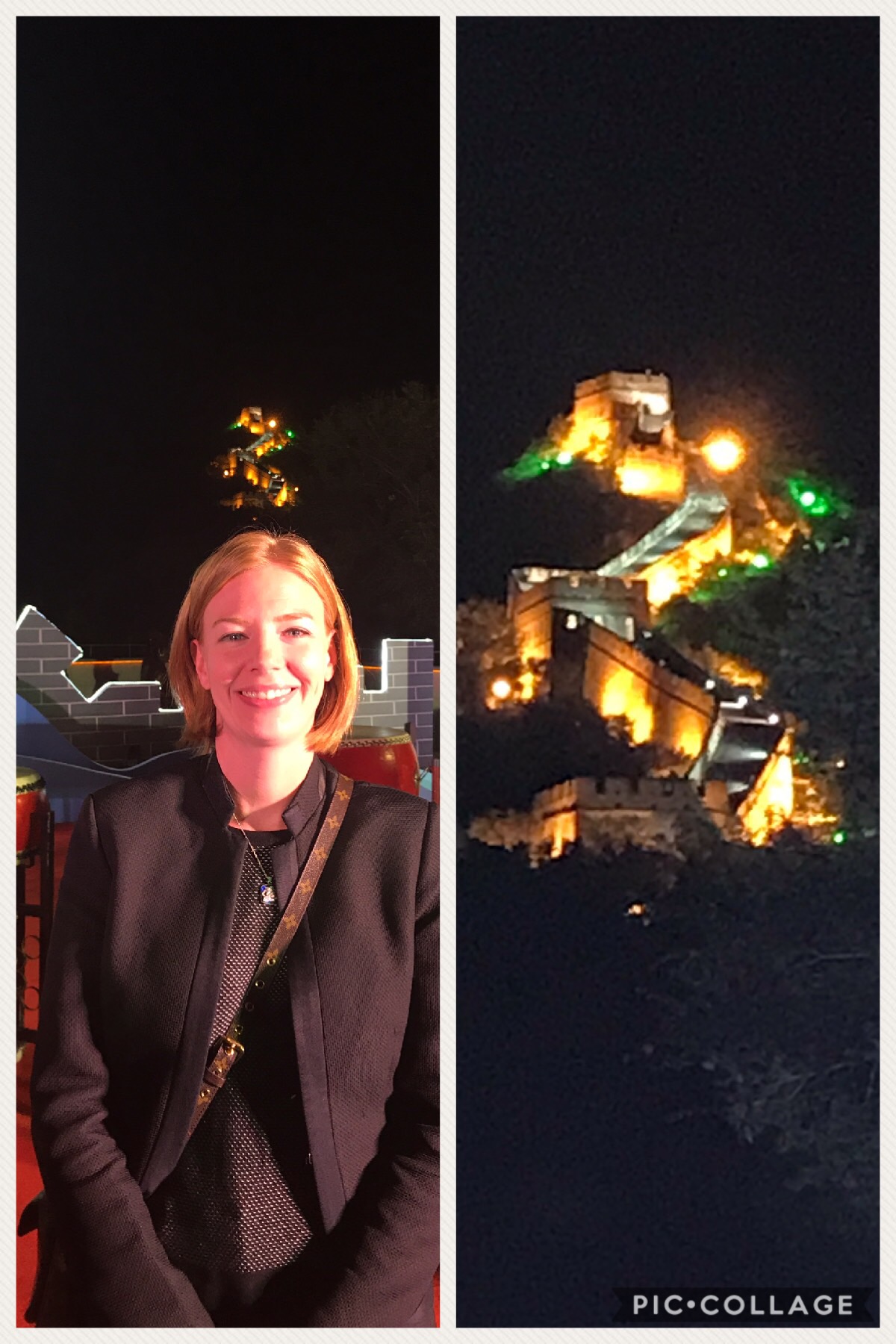 Taihe Global Civilizations Forum
Cosmo DeNicola Companies Program Manager, Morgan DeNicola, traveled to Beijing last week for the Taihe Global Civilizations Forum. Along side members from the Humpty Dumpty Institute, the group gathered to discuss major issues concerning human civilization and harmonious development, explore root causes as well as possible solutions to facilitate inter-civilizational communication and arrive at a sustainable development of common value.
The group also took part in eating dinner at the Great Wall of China.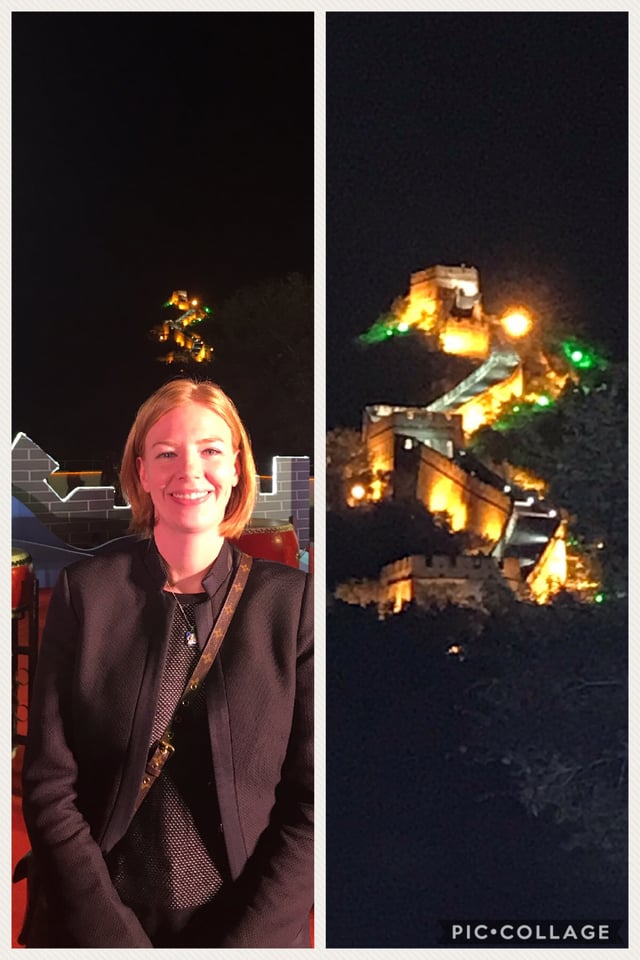 Morgan at dinner, in front of the Great Wall of China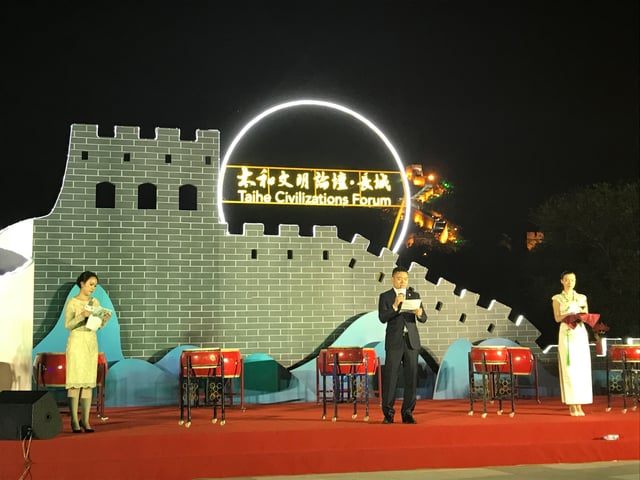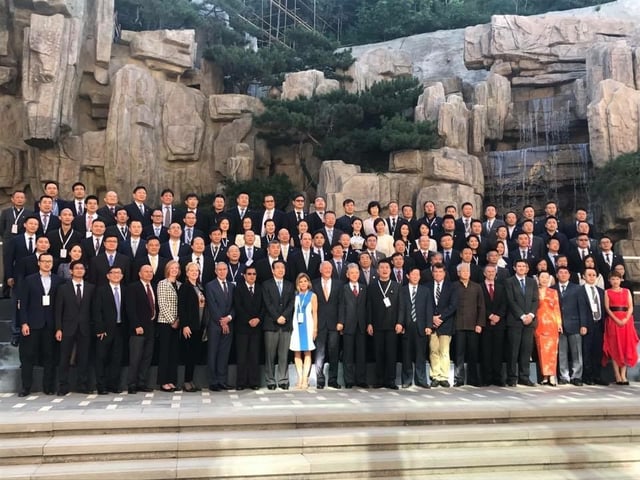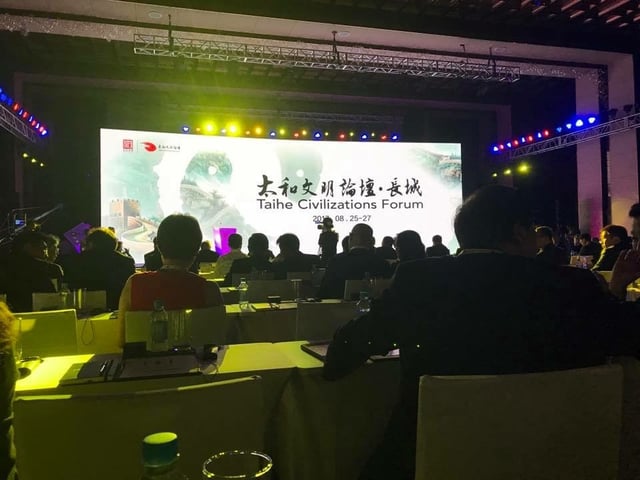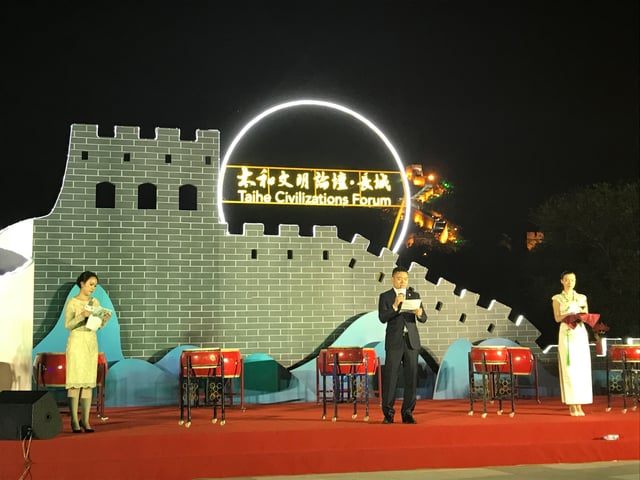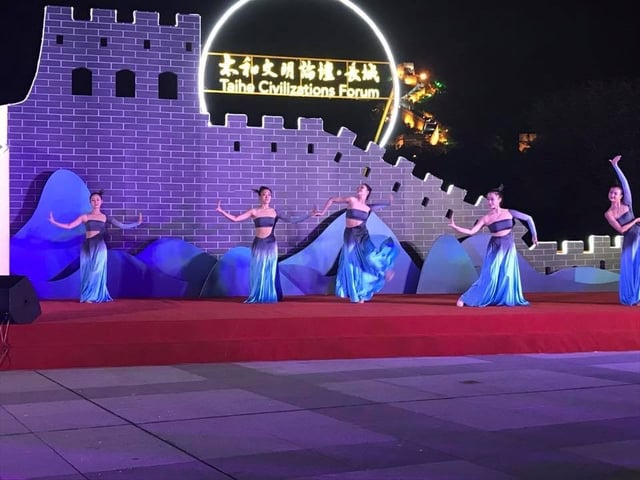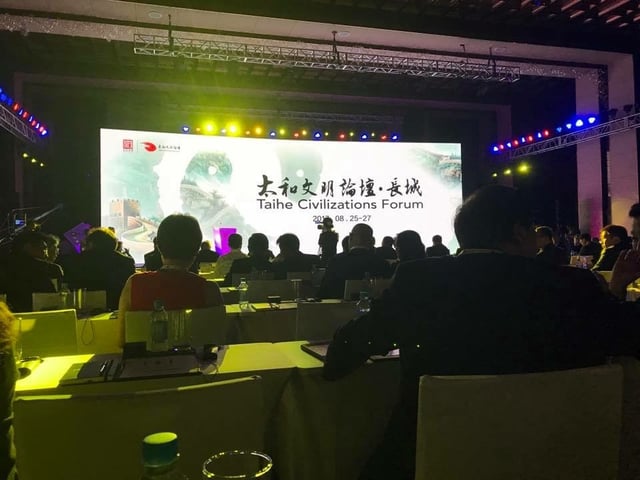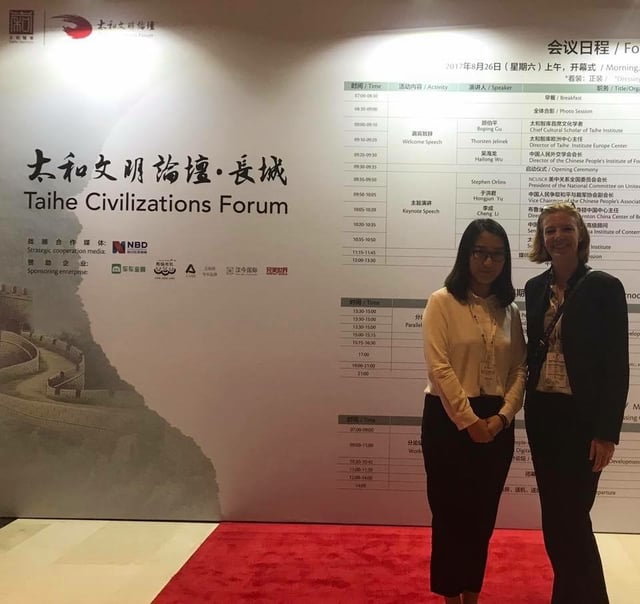 Morgan with her translator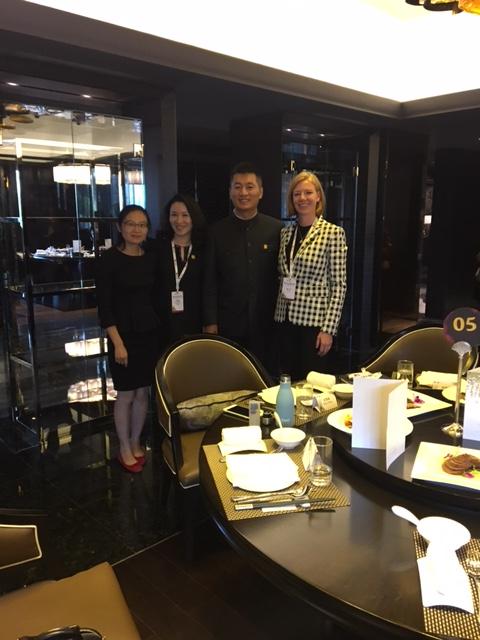 Morgan along side Binge from The Perfect World